Audio and Video Presentation
Presenting and Annotating Media Files Has Never Been Easier
eViewer provides the ability to directly present audio and video media files including mp3, wav, mp4, m4v, mkv, webm, and others. When playing media files, the user will have access to familiar playback controls including:
Pause, resume play, or skip to a specific moment in the media file using eViewer's seek bar.
Annotate media files by offering the same annotation tools available for other supported files types, such as freehand annotations, shapes, text, comments, image stamps, and more. Annotations are kept separate from the underlying file and can be saved into a database. Additionally, permissions can be applied to the annotations, providing control over who can see annotations, whether or not some users are read-only, and whether or not they have an ability to annotate.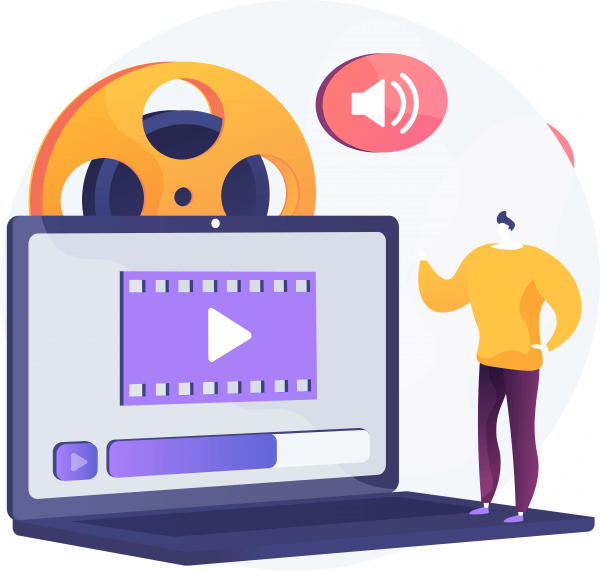 eViewer uses its own media format decoding engine to present media files, which enables more file formats supported and greater control over presentation and annotations.
Deliver vivid media files to your users with eViewer's audio and video presenter. Contact us now for us to help you with your evaluation of the eViewer.
See how eViewer can transform your application experience.